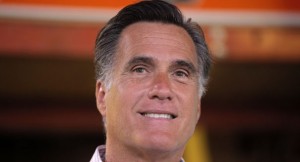 Is this any surprise, considering how crafty corporate raiders like Mitt Romney operate? Nearly half of Bain's major deals ended in bankruptcy and put people out of work, but Bain and Romney still made money. No wonder Mitt is so desperate to hide that disgusting fact. From Bloomberg News:
Romney's Bain Yielded Private Gains, Socialized Losses

By Anthony Luzzatto Gardner
Bloomberg.com
July 15, 2012

Mitt Romney touts his business acumen and job-creation record as a key qualification for being the next U.S. president.

What's clear from a review of the public record during his management of the private-equity firm Bain Capital from 1985 to 1999 is that Romney was fabulously successful in generating high returns for its investors. He did so, in large part, through heavy use of tax-deductible debt, usually to finance outsized dividends for the firm's partners and investors. When some of the investments went bad, workers and creditors felt most of the pain. Romney privatized the gains and socialized the losses.

What's less clear is how his skills are relevant to the job of overseeing the U.S. economy, strengthening competitiveness and looking out for the welfare of the general public, especially the middle class.

Thanks to leverage, 10 of roughly 67 major deals by Bain Capital during Romney's watch produced about 70 percent of the firm's profits. Four of those 10 deals, as well as others, later wound up in bankruptcy. It's worth examining some of them to understand Romney's investment style at Bain Capital.

Read the rest here.